Traditional desserts: pears with wine of Falset and vanilla ice cream
Traditional desserts: pears with wine of Falset and vanilla ice cream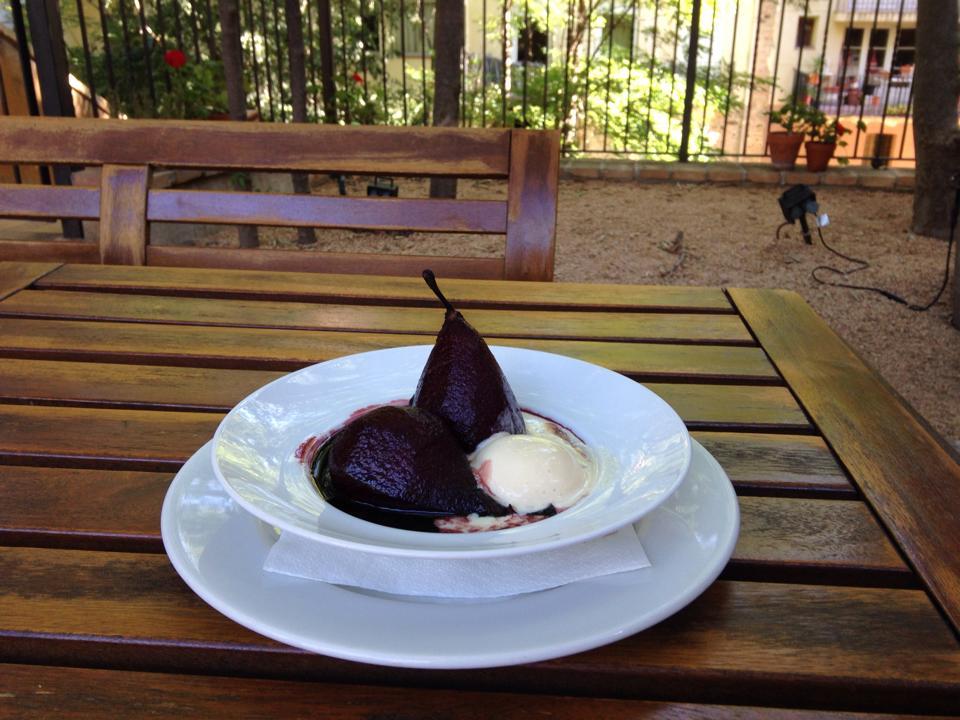 In the restaurant of the Hotel-Hostal Sport we offer traditional cuisine linked to the territory of Priorat. Today we present you a typical Catalan dessert, perfect for the summer months
Pears with wine and with vanilla ice cream is a dessert that appeals to young and old. You can try it at the restaurant of Hotel-Hostal Sport elaborated following the traditional recipe. 
Ingredients: 
8 pears 
2 liters of red wine Falset (DO Montsant) 
300 grams of sugar 
1 cinnamon stick 
Lemon peel 
Orange Peel 
Lemon juice 
Orange juice 
Half a liter of water 
Elaboration 
Mix all ingredients with peeled pears in a pot. Boil over medium heat for about an hour, depending on the type of pear. Once cooked, put it in the fridge with your own wine. 
Service 
In a bowl put two accompanied pears with vanilla ice cream and sautéed with wine. Garnish with a mint leaf. 
If you want to try this delicious dessert, come to eat at the restaurant and you will enjoy a traditional Catalan cuisine and an extensive wine list of Priorat.