Temporada Sud & Sport-IN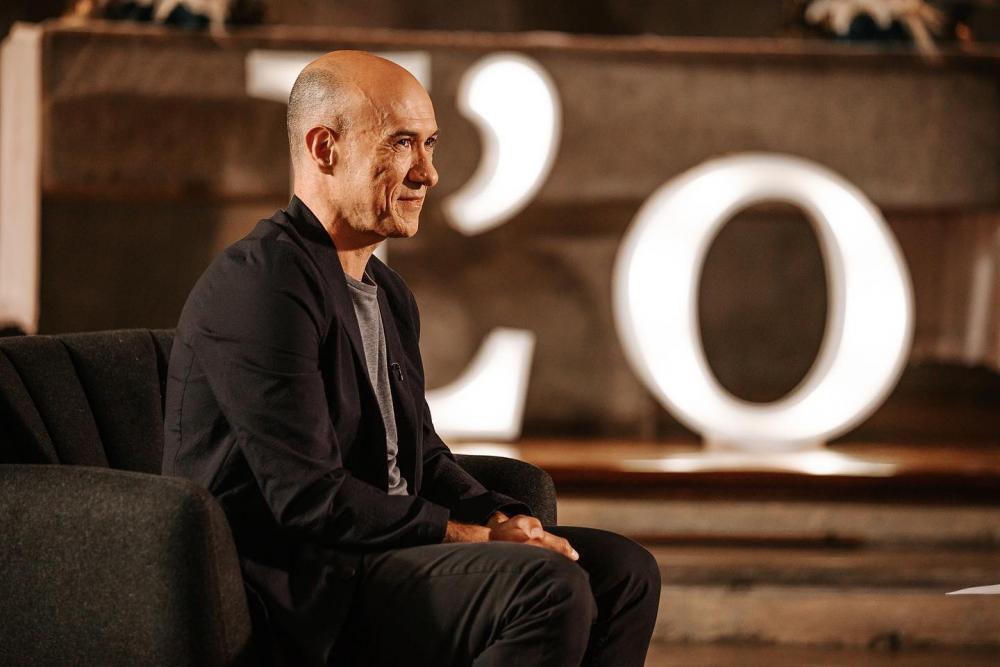 Friday, 19 February, 2021 - 00:30
2021 starts strong with cultural and wellness activities with Gaspar Hernández, Genís Roca and Núria Roura as protagonists
Genís Roca and Gaspar Hernández will be protagonists of the new Temporada Sud at the Hostal Sport
At the Hostal Sport, centennial tourist establishment in the Priorat, we have managed to turn the traditional concept of hotel and restaurant, without losing our essence, through two initiatives that will allow us to reach new audiences and diversify the classic offer associated with the hospitality sector: Temporada Sud and Sport-IN.
TEMPORADA SUD, will bring to the Hostal Sport the expert in digital society Genís Roca, the renowned journalist and writer Gaspar Hernández and the mediatic Núria Roura. The three will share the dining room, living room and even the Hostal Sport's garden with those signing up for the sessions. 
"We want to innovate and diversify options without losing sight of our essence and one of them is gastronomy. For this reason, the three proposals for the Temporada Sud will be paired with lunches and snacks with Priorat wines and KM0 products."
Temporada Sud is a three-session cycle that aims to bring life back to the Priorat with attractive, motivating and groundbreaking proposals.
"The good weather arrives, the day lengthens and we see the light at the end of the tunnel. After a winter, or better said, after a dark year, we return with a great desire to bring back life to the hotel with our Temporada Sud."
Gaspar Hernández. March 27th. 6pm. Presents the book La Llibertat Interior together with Magda Barceló. A conversation about self-knowledge paired with nuts and rancid wine.

Genís Roca. April 10th. 1pm. Book a table for an intimate lunch of reflection and learning about the internet and digital society. We will share a menu of Catalan cuisine, good Priorat wines and lots of wisdom!

Núria Roura. June 5th. 6pm. Conversations with Núria, accompanied by a KM0 snack. An hour to ask questions, concerns, doubts, reflections... about emotional well-being.
More info and registrations: www.hotelpriorat-hostalsport.com/ca/temporada-sud
***
SPORT IN. But Temporada Sud is not the only proposal that the communication team at the Hostal Sport has been devising all of this time in which the health situation has forced us to slow down.
"We had the opportunity to reflect and create cool proposals linked to the world of well-being. All of them aim to create, link and strengthen a community of people who like to take care of themselves. That's why we created the Sport-In Community. As we say "outside, the Priorat. Inside, you. " Sport -In was born with this double intention of taking care of our customers inside and out."
The first activity we propose to the Sport-In community is a retreat on March 6th and 7th that combines yoga, hiking, vegetarian food, coaching, biodynamic wine and meditation.
More info and registrations: www.hotelpriorat-hostalsport.com/ca/ioga
Sport IN will schedule various activities related to well-being, but it also wants to open the space to companies and professionals who want to hold a workshop, a retreat, a talk, a training…
"We have spaces for people to find themselves, but also for people to get lost. Our hotel has training rooms, private dining rooms, a huge private garden… It is ideal for any type of event that requires this collective-individual duality. And most importantly, we have a community of over 100 people who will get the information. We believe this is what companies are looking for: flexibility and promotion. At Hostal Sport we give them everything! "
To all who wish to be part of the Sport-IN Community can do so for free at this link:​​​​​​​ www.hotelpriorat-hostalsport.com/en/sportin
***
So, without losing our essence of stop and inn, of wine tourism establishment, of a renowned restaurant; we believe that the hotel consumption has changed, especially after the health crisis, and that it is necessary to adapt to survive and to attract a new consumer profile who chooses a hotel not only for the destination and the facilities, but also for the experiences which allows them to live and for the people it brings them in contact with.​​​​​​​