"Mas de les Valls", a new wine from the DOQ Priorat in the wine list of Hotel-Hostal Sport
"Mas de les Valls", a new wine from the DOQ Priorat in the wine list of Hotel-Hostal Sport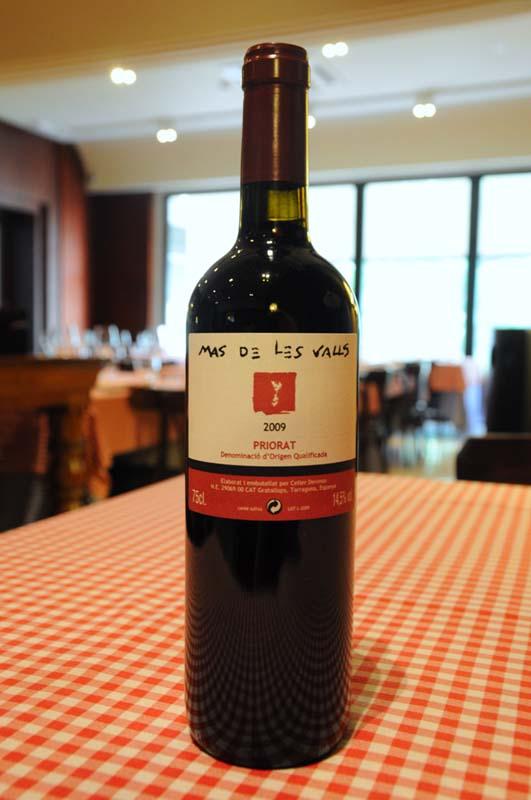 Among the more than 238 references to wine that we have in the restaurant of Hotel Sport we have a new one from the winery Devinssi, located in Gratallops
If one thing characterizes us in the restaurant of Hotel-Hostal Sport is our impetus to offer our customers the opportunity to choose from a wide range of quality wines.
Among these is the wine Mas de les Valls of the DOQ Priorat, produced in Devinssi winery, a small artisan winery located in the village of Gratallops.
The winery was founded in 2000 by Josep Roca Benito, Masters in Enology and Viticulture.
Currently, in Devinssi it produce around 8.000 bottles of wine a year under the appellation of origin DOQ Priorat.
---
Wine features:
Grape variety: black Grenache, Carignan and Cabernet Sauvignon
​Production: the grapes are selected in the vineyard and in the winery. Fermentation in vats, with 20-25 days of maceration.
Aging: in French oak barrels of 225 liters.
Tasting notes: Cherry red with vivid purple hues. Excels the aroma of fresh cherries, jam of berries,,vanilla, notes of dates and soft wood accents which complement the flavors blend. Light balsamic tones. In the palate has a balanced acidity, body and a long finish.
Curiosity: the pronounce in english of name of wine is [mas də ləz baʎs].
Among the recent wine tourism initiatives of Devinssi, we highlight one for its originality: Adopt a GrapeVine©, experience gift for really wine lovers.
---
Come to the restaurant of Hotel-Hostal Sport and enjoy our traditional Catalan cuisine accompanied of course by a good wine from Priorat. You have over 238 references for choosing!