The kosher wine Clos Mesorah of Elvi Wines in the restaurant of Hostal Sport
The kosher wine Clos Mesorah of Elvi Wines in the restaurant of Hostal Sport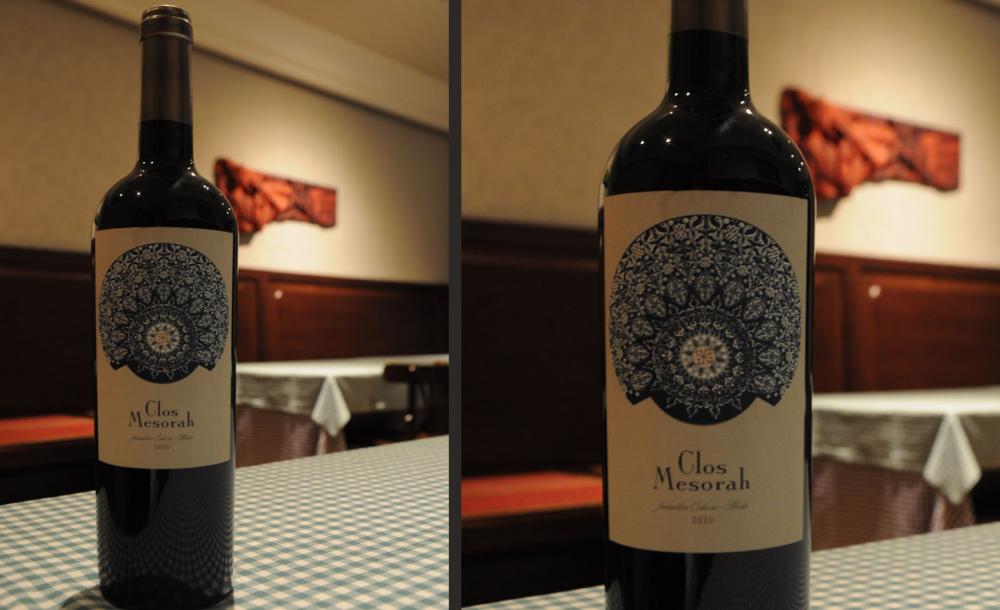 Tuesday, 23 December, 2014
We incorporate a new kosher wine DO Montsant wine in restaurant already has more than 230 references
In the restaurant of Hotel-Hostal Sport, in the Priorat region, we like to expand our wine list with wine references from Priorat. This time we incorporate Clos Mesorah, a kosher wine from Elvi Wines cellar.
Features:
Varieties: 40% Grenache 95 years, 30% Grenache, 30% Syrah
Preparation: Pick manual of each variety in their optimum ripeness. Winemaking under anaerobic conditions with constant movements of wines using pumps to reduce aggression, allowing maximum extraction of phenolic compounds from the skin.
Aging: For 16 months in new French oak barrels of 300 litters boots. The wine is very stable at the end of the process. No clarification or filtration.
Tasting notes: fresh, fruity, aromatic fruit, well integrated wood fruit stands. It's Rich of species and has a good balance. Good acidity and notes of ripe cherry. Silky tannins. Rico. It's a deep wine with nice concentration aftertaste. Complexity.
Awards: Wine Challenge 93, Peñin 91, 93 Repsol Guide
From here we invite you to taste in the restaurant of Hotel-Hostal Sport of Falset, Priorat, and pair it with our traditional Catalan cuisine.