The Hotel Hostal Sport, seat of the Melendo Champagne Guide
The Hotel Hostal Sport, seat of the Melendo Champagne Guide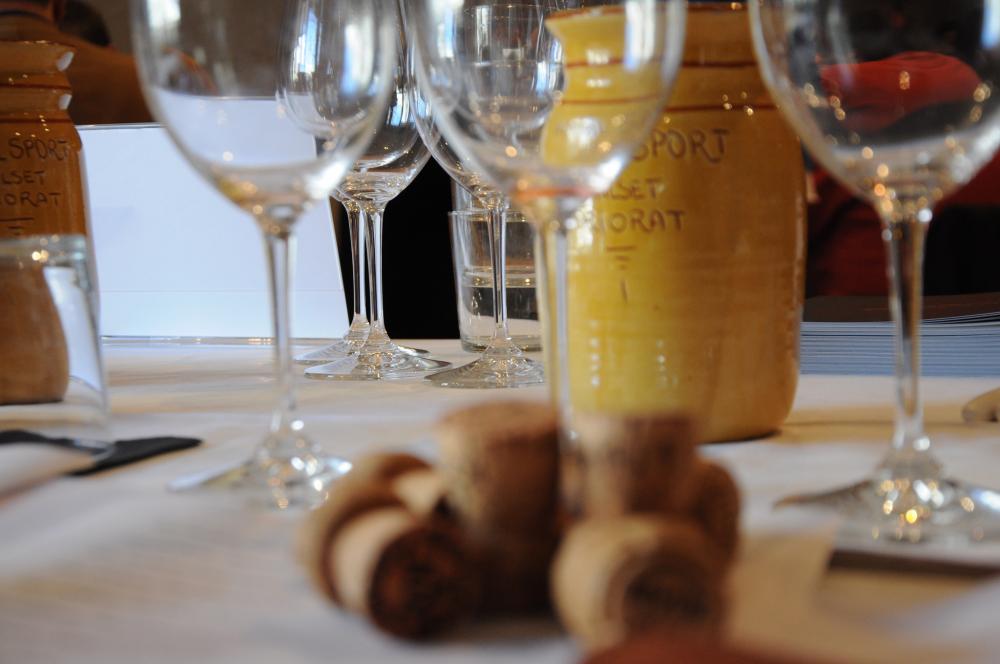 Tuesday, 24 February, 2015
The hotel wiht more history of Priorat, Catalonia, host the second edition of the Guide Melendo Champagne, directed by journalist specializing Jordi Melendo the French region of Champagne
From Friday 27 February to Sunday 1 March, members of the tasting panel of Melendo Champagne Guide will focus on Hotel Hostal Sport of Priorat. The rural hotel will become the workspace but also of rest for all sommeliers summoned.
In this edition, the tasting panel has great professionals and has expanded the number of sommeliers. It should be noted that including Guillermo Cruz, sommelier at the restaurant Mugaritz, you just get the titles of Best Sommelier of Spain and best sommelier of Cava 2015.
Also participating as Jordi Melendo reputable professionals specializing in champagne journalist who heads the edition of the Guide that bears his name; Juancho Asenjo, professor of tasting and great expert of international wine sector; Pedro Ballesteros, Master of Wine; Maximiliano Bao, Golden Nose 2005 and professor tasting; Pilar Cavero, sommelier at El Celler de Can Roca; Ferran Centelles, sommelier at El Bulli for 13 years and taster Jancis Robinson; Dani Corman, Ambassadeur du Champagne 2010 and owner of a retail store; Adolf Gomez, Best Sommelier in Spain 2001 and professor of geography and wine tasting; Armando Guerra, wines trainer and owner of the Tavern Er Guerrita; Daniel Greve, and gourmet taster and editor of Creative Emporio; Jean Marcos, sommelier and co-owner of La Ruta del Vino wine bar; Florent Mercier, a native of Champagne and wine distributor in Spain; Bruno Murciano, Best Sommelier in Spain 2008 and with great international experience; Xavi Nolla, sommelier and communicator of wines and spirits; César Román, head sommelier restaurant Comme chez'm Brussels; Manuela Romeralo, sommelier and director of gastrobar Back Carolina and El Poblet Restaurant; David Seijas, Golden Nose 2006, sommelier at El Bulli for 13 years and currently in El Bulli Foundation; and David Villalon, restaurant sommelier Father.
The Hostal Sport host for three consecutive days tasting sessions and will also offer tasting panel members the opportunity to sample traditional Catalan cuisine pairing wines selected by Aguiló Vinatería.
The professionals also take advantage of their stay in the Priorat to know some wineries of the DO Montsant (Gabriel Vineyards and Winery Communicate), the DOQ Priorat (Morlanda Winery Bodegas Scala Dei, The Infernal, Viticultors Mas d'en Gil) and OD Terra Alta (Wines of Tros).
Do you help us to finish champagne?
In addition, on Sunday March 1st at 18: 00h, in the Hotel-Hostal Sport close the weekend with all open tasting champagne tasting during sessions. Under the slogan "you help us bring us down the champagne?" We will put an end to a great weekend in the Priorat dedicated to sparkling. Entry is free
>> Photos of the last edition.