The cuisine that takes care of us
The cuisine that takes care of us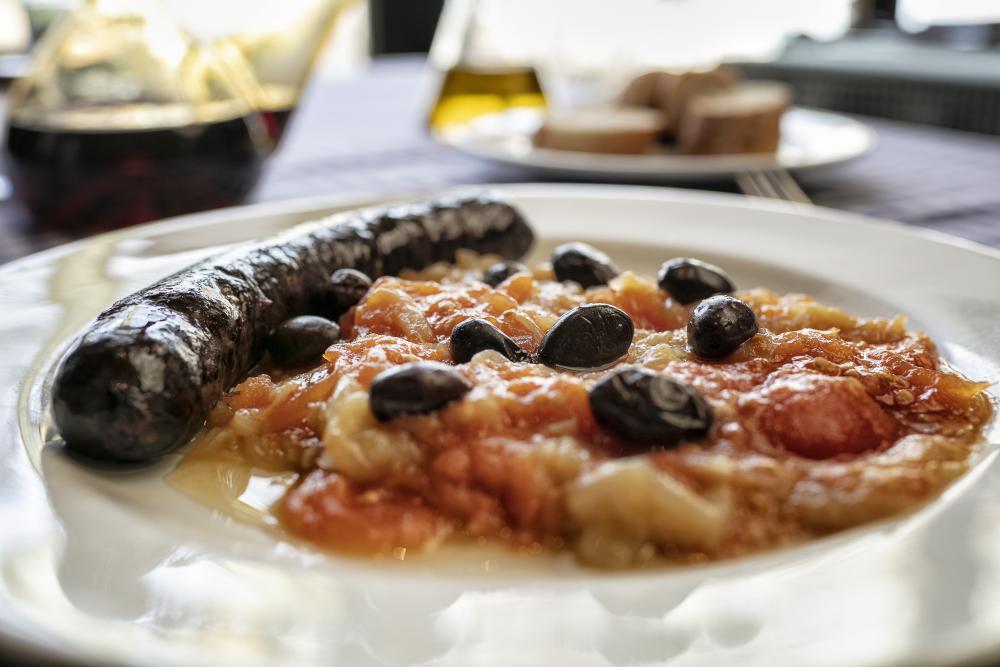 Wednesday, 4 May, 2022 - 08:00
At the Hostal Sport we choose proximity products
At the Hostal Sport we like to take care of our guests staying at the Hotel and of the producers from our area. That's why we try to choose, whenever we can, producers that we know and trust. People who love and care about what they do, and who guarantee that what you eat will be of high quality. For example...
The oil with which you season the salads and pour on the tomato bread is from the cooperatives and mills in the area. The olive tree is, after the vineyard, the quintessential crop in the Priorat region, an area with exceptional geological and climatological characteristics for the cultivation of the olive tree that you will savor with each bite!
Some of the cheeses, that we recommend you to maridate with stale wine, nuts and Quince, are from La Serra del Tormo, a cheese factory from La Torre de l'Espanyol, for who "making cheese is much more than a job, it's a passion". And we totally agree! :) Read the interview that we had, a few years ago, with the rancher and owner of the cheese factory, Julio Manero.
The artichokes, from Mont-roig; the 'ganxet' type white beans from the Baix Camp and the sausage from Falset. 3 products that make an ideal fork and knife breakfast. Vitamins, proteins and fiber to start off the day!
The ecological cottage cheese is a delicatessen from Embotits Obach. Their most traditional product, that will remind you of the olden days' cottage cheeses. A classic dessert that never gets old and that is always available on our menu!
And although our wine menu includes many references from all over the place, our proximity wines from the DOP Priorat and the DO Montsant predominate. Km0 in its purest form!
If we talk proximity, the Quince takes the cake. We make it at home with fresh quince fruits from the Domènech's family fields.
Yes, it's true, we are an inland county, but in our menu we can't miss some fish. We use Delta de l'Ebre's rice and most of the fish comes from Sant Carles de la Ràpita. Our south is a great provider of high quality products and we love having them so close by!
***
These are just some examples of our proximity cuisine, but there are many more. Consuming responsibly is a common responsibility and a healthy choice, as with it we take care of our body, the environment, the territory and all of you!
Book now a table at the Restaurant Hostal Sport