From the Carthusians to more than 150 wineries
From the Carthusians to more than 150 wineries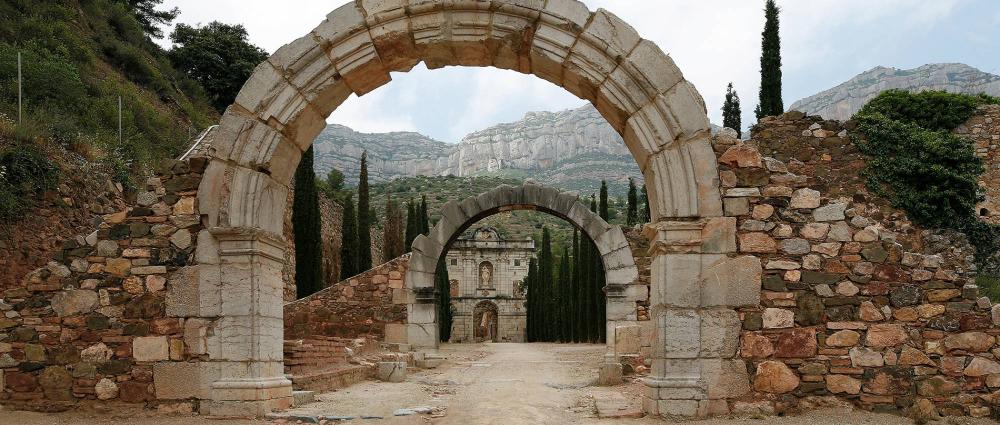 Wednesday, 1 June, 2022 - 08:00
A brief wine journey through Priorat's history
The Priorat is a land that is associated with world-renowned wines. But has it always been like that? What do you know about its origins and wine evolution? We share some details with you!
The Carthusians  
More than 800 years ago, the Carthusian order arrived in the Priorat and began to plant vineyards around the monastery for internal consumption. They say that King Alfonso I el Casto sent two knights to tour the country to locate an ideal place for the order to settle in Catalonia. The chosen place was the Oliver Valley, at the foot of the Montsant mountain range, where the legend says that a shepherd dreamed of angels climbing a ladder to heaven: Escaladei, the ladder to God.
Reus, Paris, London
At the end of the 17th century and throughout the 18th century, the Priorat began to specialize in the cultivation of vines. Reus became the capital of brandy in southern Europe. This was the time of the famous saying "Reus, Paris and London" because these were the three cities that decided the international price of brandy. The merchants needed raw material to transform it into alcohol and soon verified the quality of the Priorat wine. Demand and prices rose and, little by little, cereal cultivation was replaced by vineyards.
The bloody phylloxera
The arrival of phylloxera in the Priorat, in 1893, caused the vineyard area and the wine production of the entire Priorat to be reduced by two thirds. However, there was some awareness and attempts to get out of the crisis, which materialized, for example, in cooperativism. Throughout the 20th century, the Priorat lost a lot of population because few accepted to live from the vineyards and the young people dedicated themselves to other trades.
The 5 magnificent
In this context of abandonment and with few prospects for the future, five people in love with the world of wine and a land with enormous potential decided to launch a project that would radically transform the sector and the region. They recovered old vines and started a project that has brought the region to where it is now, with more than 150 wineries that produce excellent quality wines of their own.
A trajectory that has taken us to where we are and has made us who we are. Tradition, perseverance, respect and passion. This is how we are at the Priorat! :)
***
​​​​​​​Sources: https://www.lopedris.cat/la-filloxera-priorat-les-seves-consequencies-part-c665 · https://www.vilaviniteca.es/blog/es/la-historia-como-recurso-el-priorat/ · https://elpais.com/elpais/2015/11/09/eps/1447089395_947300.html · https://patrimoni.gencat.cat/ca/coleccio/cartoixa-descaladei