Breakfasts at Hotel Sport and brunch between Priorat vineyards
Breakfasts at Hotel Sport and brunch between Priorat vineyards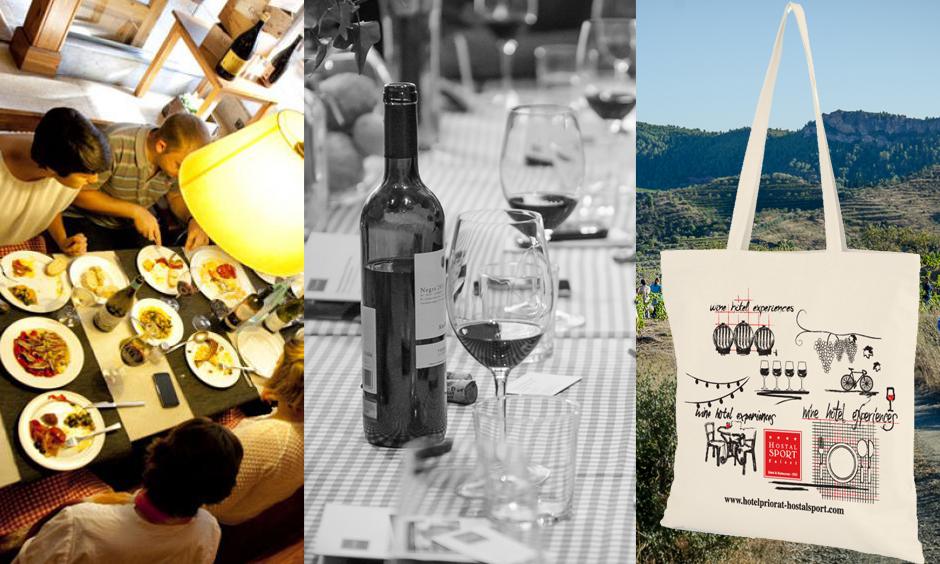 The Hotel Hostal Sport offers different gastronomy proposals to know the style of the Priorat cuisine
Guests staying at Hotel Hostal Sport of Priorat and visitors can choose between a continental breakfast served in the main dining room or a traditional fork breakfast in the bar of the hotel.
The continental breakfast includes natural orange juice, yogurt, fruit, coffee, thea and sweet and salty food. The fork breakfast includes traditional dishes of the region like coast herring with esbalivada, cod fried with tomato, garlic and beans, traditional Catalan pork feet, fried eggs with ham, among others. All dishes are served with olives and wine from Montsant. Many visitors ask for the fork breakfast at weekend to begin the route for the Priorat.
For people who want to take a walking tour between Priorat vineyards, the Hotel Sport offers a "picnic with local products". Clients take it inside the hotel's corporate clothing bag, which is then given away. The picnic includes bread, local sausages and Catalan cheeses. The drinks are given away and a bottle of DO Montsant wine is included. The picnic has a cost of 25 euros per person and must be requested at reception and / or bar the day before the break.
The Hotel Hostal Sport created this new gastronomic proposal since there are more and more tourists who want to eat something between vineyards to enjoy the landscape and the surroundings, without needing to return to the hotel.
---
Book a stay at Hotel Hostal Sport or come and enjoy breakfasts at Hotel Hostal Sport and discover the authentic cuisine of Priorat.