Winter in the Priorat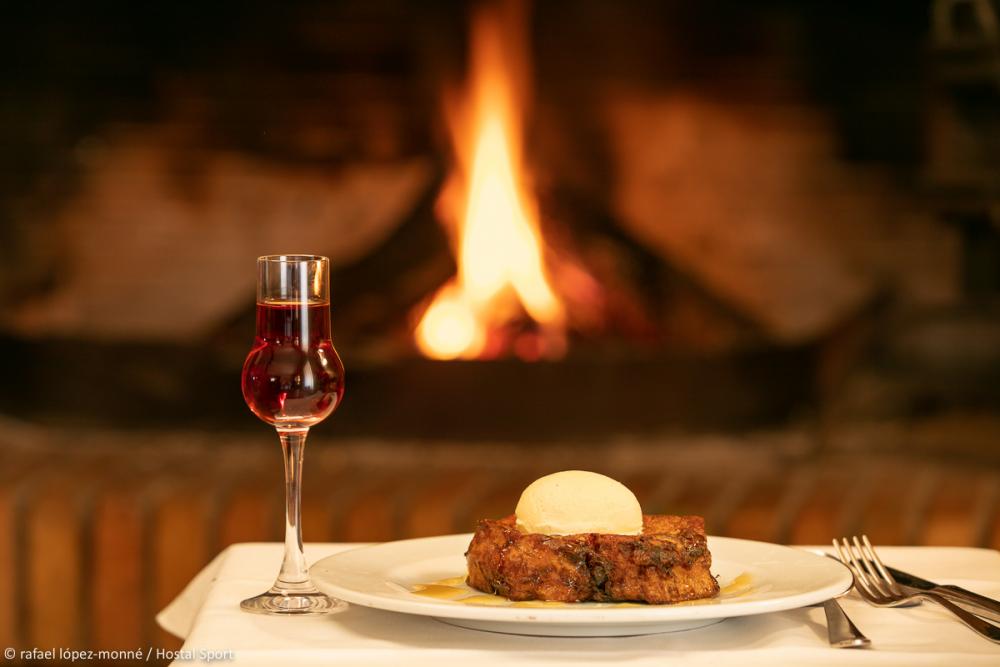 Wednesday, 12 January, 2022 - 08:00
Why is it a good season for a getaway in the Priorat?
We always say that the Priorat must be visited at least four times a year, coinciding with each season. But we like winter. Do you want to know why?
1) There are hot dishes that come in handy during this time of year and you must taste them no matter what! The soups, the stews or the XXL cannelloni, for instance. Traditional Catalan cuisine with a local touch!
2) The best young wines have just hit the market and we have them in our menu. They change over time and we recommend you to taste them in all their stages, starting with the first!
3) We light the fireplace and you can spend the whole afternoon, as it gets dark early, staring at the fire with a glass of wine from the DOQ Priorat or the DO Montsant in hand.
4) We have just opened three new apartments! The Garnatxa Apartment, the Vi Ranci Apartment and the Pont Apartment. With an elegant and luxurious aesthetic, its strategic location is characterized by abundant tranquility, the nature of the environment and the proximity to the center of Falset.
5) In Falset there is a festivity in the first fortnight of January called the Encamisada. If you enjoy traditional celebrations and popular culture, you can't miss it!
6) Siurana, Cornudella de Montsant, La Vilella Baixa (or the New York of the Priorat)... are villages hidden among vineyards and curves, which display all their authenticity in this most solitary and quiet time of the year. We recommend a road trip with a stop at each of these little wonders of the Priorat!
7) The winter sun is better than any other! And in the Hotel Hostal Sport we have a huge garden and a terrace to enjoy with a good vermouth!
8) We have special prices during the week! Take the opportunity to ask for a day off or telework from our hotel. You will get the peace of mind that is hard to find in the city or on weekends!
And you? Do you have more reasons to recommend a getaway to the Priorat during the winter months? We would love you sharing them with us on our social medial accounts!! 
Book now a getaway at the Hostal Sport Hotel & Apartments