Wine tasting DO Somontano at Hotel-Hostal Sport
Wine tasting DO Somontano at Hotel-Hostal Sport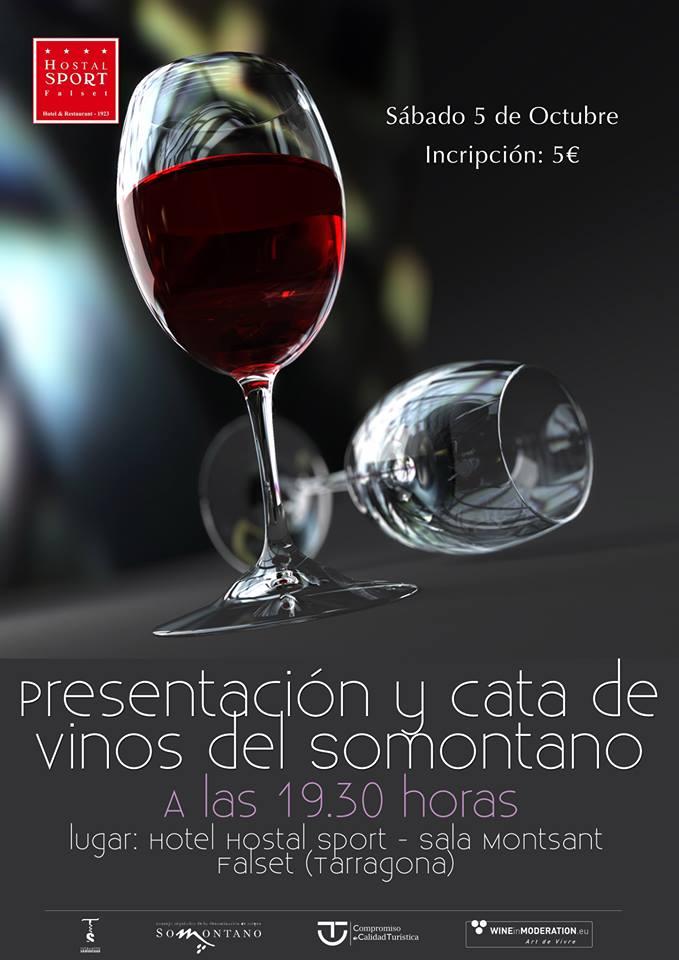 Monday, 30 September, 2013
The next Saturday 5th of October, we travel to DO Somontano to discover its wines and wine tourism attractions with the travel agency Enodestino
From the Hotel-Hostal Sport we start a new season where the culture of wine and wine tourism will be the protagonists of our establishment.
On Saturday 5th of October, at 19.30h, from the Montsant Hall we will make a trip by the tourist attractions of the DO Somontano with the sommelier and director of the travel agency Enodestino, Raquel Latre.
Firstly, she will discover us the wine tourism proposals which being carried out in the territory of Aragon and after, she will lead a Somontano wine tasting.
The wines of the tasting will be:
With this activity and other interesting proposals, from the emblematic Hotel-Hostal Sport we will continue spreading the culture of wine among our guests. We really like wine tourism but mostly to see how our customers enjoy with it.
---
Check our wine tourism packages in the Priorat region and enjoy with wine tourism experiences. Surely not leave you indifferent!