Rooms at the Hotel Hostal Sport, a window to the landscape of Priorat
Rooms at the Hotel Hostal Sport, a window to the landscape of Priorat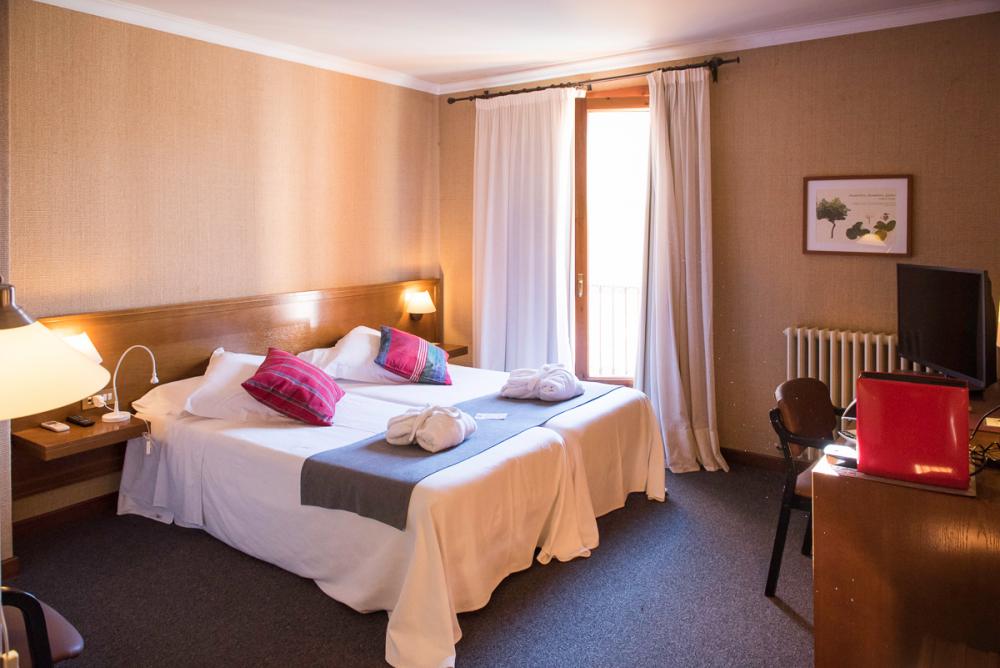 The Hostal Sport guarantees rest, peace and tranquility that tourists looking for your vacation, after visiting wineries and tasting wine, or stroll through the Montsant on foot, by bike or car
The 28 rooms of the Hostal Sport are ready to welcome this summer with everything needed to enjoy a stay in the Priorat wine region. With wifi, air conditioning, comfort and views of the garden with mature trees, in the heart of Falset. Slow Priorat is a way to enjoy the county, municipality, of life and from the Sport it easy to do so.
What are our rooms? Comfort, mainly! Ideal for friends, couples or groups. Novell coffee pods in the room, TV, and views of the natural environment and landscape inside the hotel. Some have two bathrooms and come with the necessary accessories to make your stay complete.
And the suite? The Attic is the most emblematic, large and intimate room overlooking the Castle Wine Falset. It is ideal for gifts and to enjoy the most important people in our lives. It has two spectacular terraces where you can spend hours watching the sunset, tasting wines with intimacy, with bathroom and spa bath and private elevator access. Designed to enjoy a night's sleep.
Most active summer in the Priorat, but with a unique LifeStyle, singular, authentic. Sport's rooms invite you to feel like home, they are a window to the Priorat landscape.
And, from the Hostal Sport helped organize the best stay in the Priorat, with visits to wineries, horseback riding, kayaking routes .... everything to make you feel at home and enjoy a singular break in Priorat wine region.