The Priorat in 1, 2, 3!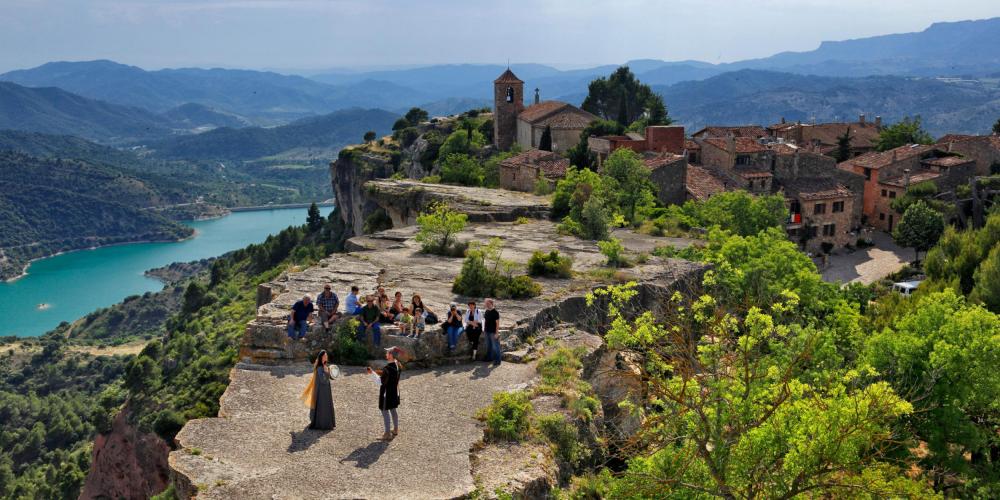 Thursday, 17 June, 2021 - 08:00
This summer you have a thousand things to do!
1 DAY It's not a lot, but enough to fall in love with it!
Cool down in the Pallissa puddle and enjoy a picnic lunch from the Hostal Sport
Have our full breakfast, shop at the Tuesday's weekly market, visit the Falset Marça cooperative shop, vermouth in the terrace and lunch at the Hostal Sport's restaurant
2 DAYS Soak up this authentic region!
1
Route at the Montsant Natural Park Here you will find many walking routes
Should we prepare you a picnic? Order it the night before and enjoy your route without worrying about food
Afternoon at the pool for free. Freshen up and get rid of the heat!
Wine glass at any of the bars located at the Plaça Vella
Dinner at the hotel
Sleep at the hotel
2
Buffet breakfast
Visit one of the 170 wine cellars in the region. Our personnel will give you the best recommendations. We know them all!
Visit Escaladei, passing by Gratallops and the picturesque towns of la Vilella Baixa and Vilella Alta.  Escaladei is a must for those who want to get to know the origins of the Priorat.
3 DAYS. Stay a little big longer...
2
After visiting Escaladei, it's time for a traditional lunch at the restaurant and a long nap
Practice il dolce fair niente at the private garden, in the cool air, under the century-old trees while soaking your feet in the pond
Wine glass at the main street's terrace with our delicious homemade croquettes
Sleep at the hotel
3
And the day after… start the last with a full breakfast:
Some herrings from the coast with crocheted beans, tomato and fried garlic; or a sausage with crochet beans, or a chickpea stew with cod.
Let's keep eating? You can now visit an oil mill; because we've got more than just wine in the Priorat! We also have delicious oils and you have probably never seen them being made, right?
And to finish off the getaway, you can't miss Siurana. A small town you will fall in love with! Get to know its legends and history through a guided visit
---
Book now a summer getaway in the Priorat. If you have 3 extra days on your vacation, if you don't want to go to far, if you've been putting it aside for some time now... This is the summer to do it. In the Priorat you have a thousand things to do!