Nobel "calçotada"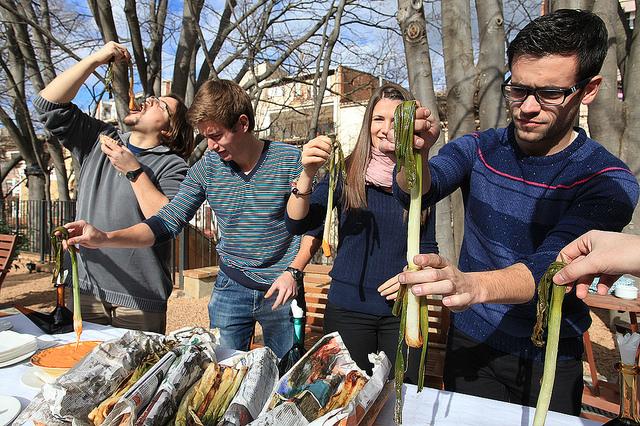 Thursday, 11 January, 2018 - 16:30
You can also visit Clos Galena cellar and taste "Formiga de Vellut", the wine that was served at the Nobel Prize dinner
One more season, Hotel Hostal Sport gives you the chance to taste the traditional calçotada. Calçotades in Priorat are organized for groups and / or individuals and may include or not the visit of a wine cellar. If you choose the calçotada the cost is 25€. If you also choose the wine cellar visit the cost is 40 euros.
The wine cellar is Clos Galena. You will taste Formiga de Vellut; the wine that was served at the 2017 Nobel Prize dinner. 
Calçotades take place outside the restaurant (when the wheater allows it). You will drink wine with porró and taste calçots and its typical sauce called romesco. The meal continues inside the restaurant where you can eat a traditional dish assortment that includes:
Mixed salad
Grilled meat
Grilled vegetables
Catalan wine DO Montsant
Crema catalana
Book yours at info@hotelspriorat.com