Looking for a charming place for your wedding? Discover the bohemian Priorat...
Looking for a charming place for your wedding? Discover the bohemian Priorat...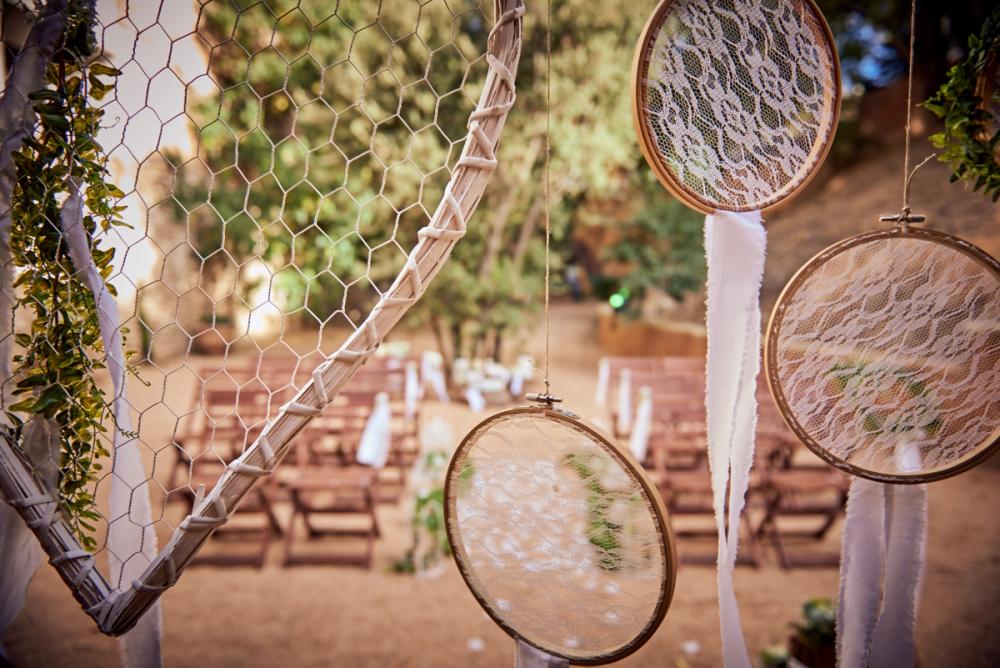 In the Hotel Hostal Sport of Priorat we opted for a boho decoration for the new season of weddings. A fusion of romance, sophistication and contemporary.
The Hotel Hostal Sport of Priorat, Tarragona, will open next April, the season of weddings and celebrations with a new look inspired by a bohemian style characterized by the combination of romanticism, modernity and sophistication.
Full details of the marriage fall within the Boho style that includes bucolic aesthetic compositions, to embrace the natural environment that provides for the setting: a private garden in the heart of Priorat, surrounded by nature, but also a unique heritage and historical space as it is the Les Voltes Hall, an old olive oil mill from eighteenth century.
White and Green are the two predominant colors in wedding decoration 2016 and stain contemporary design. The lettering style - fusion of romantic and Boho - is present with the use of wood and the treatment with a single color, white. The new decor also includes the use of plant - claiming the green, tissues treated sensitively and play with transparencies.
Weddings in Priorat wine region are set by the bohemian style from April to September, a trend upward decorative updating the romance and the dream world.
Enter our FLICKR chanel and see the photos of the shoot! 
---
Do you want to marry in a charming place like Hotel Hostal Sport? Contact to us in info@hotelspriorat.com and we will send you wedding menus!