Five reasons for a trip to Priorat this winter
Five reasons for a trip to Priorat this winter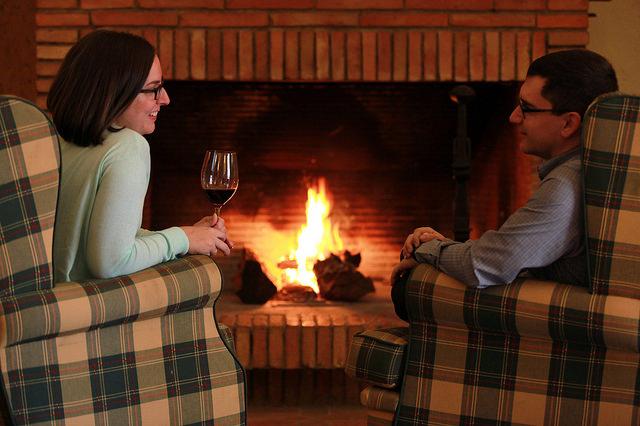 Thursday, 13 December, 2018 - 12:30
Winter is a very special moment to visit Priorat and to stop at Hotel Hostal Sport
Reason 1: CATALAN OLIVE OIL
The new oil has just arrived. It's time to visit the oil mills in full swing in many villages of the land, especially in the Priorat north. We recommend you to visit Covaloca, in Cabacés, because their oils will not leave you indifferent. The visit of Miró Cubells is unique.
Reason 2: NEW PRIORAT WINES
The new wine arrives, the first one of 2018. A wine of carbonic maceration, fresh, agile, friendly, to enjoy a good dinner with friends, with coca's bread, sausages and cheeses, for example.
Reason 3: CALM AND RELAX IN PRIORAT 
Priorat's Calm. In the winter, in this territory all is calm. It's a perfect moment for meeting the Priorat with peacefully. Take the advantage to take refuge in our hostel when the real cold and night arrives.
Reason 4: CATALAN CUISINE
The Catalan cuisine at the hostel Sport. Traditional dishes and stews of all the lifetime. The spoon, the knife and the fork are ready to enjoy our hot dishes accompanied by a fantastic wine from DOQ Priorat or DO Montsant.
It's time to enjoy the calçotada, a typical tradition of Catalonia! But if you don't like our typical onions, you will can try another typical dish: escudella. A strong meal to spend the cold days.
Don't miss it!
Reason 5: HOTEL WITH FIREPLACE IN PRIORAT
We already have the fireplace on. Guests and friends say that one of the most special moments in our house is to enjoy the living room with a glass of wine in your hand and a good conversation. Have you don't tried yet?
---
Book your room in one of the most emblematic and historical hotel in the entire region of Priorat