2nd edition of "A Sol i Serena, a snack at sunset" in the winery of Falset-Marçà
2nd edition of "A Sol i Serena, a snack at sunset" in the winery of Falset-Marçà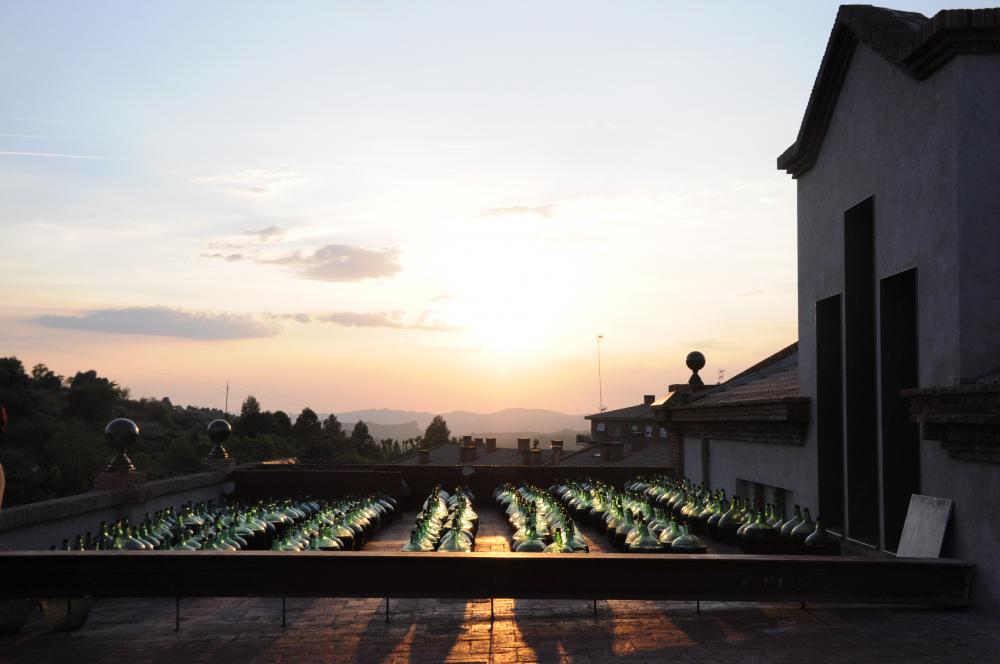 From 18 July to 30 August, the Hotel - Hostal Sport and the Winery of Falset-Marçà start a wine tourism experience with food and wine tastings
The winery of Falset-Marçà and the Hotel-Hostal Sport offer for the second consecutive year the wine tourism activity "A sol i Serena, a snack at sunset."
The activity consists of a wine tasting in the roof of the cellar of Falset-Marça, in a unique setting between stale bottles of wine that are made sun and serene.
Blai, the manager of the winery, will become master of ceremonies, providing doses of humour and mystery, to guide the tour of the facilities of the Cathedral of Wine.
From the roof of the winery you can see one of the best sunsets of Falset. For this reason, we decided to organize an original wine and food pairing.
The activity is scheduled every Saturday from July 18 to August 30 at 20:00h. The price is 25 euros per person (minimum 10 people).
Bookings can be made ​​in this email: visita@etim.cat or calling this phone 699 946 633.
The duration of the visit is 1h 30min. On request, can be arranged on other days of the week.