Sport - IN
The place to take care of yourself in the south of Catalonia
Outside; the Priorat. On the IN-side, you.
We are a hotel with almost 100 years of history. Time has taught us that despite having a beautiful exterior such as the Priorat, the most important thing is to care for and cultivate the INterior. For some years now we have been committed to welcoming people and companies that work for the well-being of the body and soul. And on this 2021, uncertain but at the same time motivating, we create the project SPORT IN: the innermost part of our hotel. The one that allows you to take care of yourself, relax, learn and eat well.
SPORT IN is a new concept that you can enjoy on your own or taking advantage of the activities that we will schedule throughout this 2021: yoga retreats, book presentations, talks... A series of regular activities that seek to affect health and the inner calm, and that will allow you to turn around the concept that you have of a rural hotel.
If you want to organize or participate in an IN retreat or activity at our hotel, e-mail us at marketing@hotelspriorat.com
Yoga and wellness activities
Each season we schedule a wellness retreat that combines yoga, hiking, vegetarian cooking, self-knowledge, natural beauty... in a day shared with people who come from all over to take care of themselves in an environment like the Priorat. And with prominent professionals in the area such as Òpal Robles and Magda Barceló.
---
If you want us to keep you up to date with the next event we are organizing for the spring of 2021, subscribe to our newsletter.
If you would like to organize your activities in our hotel, email us at info@hotelspriorat.com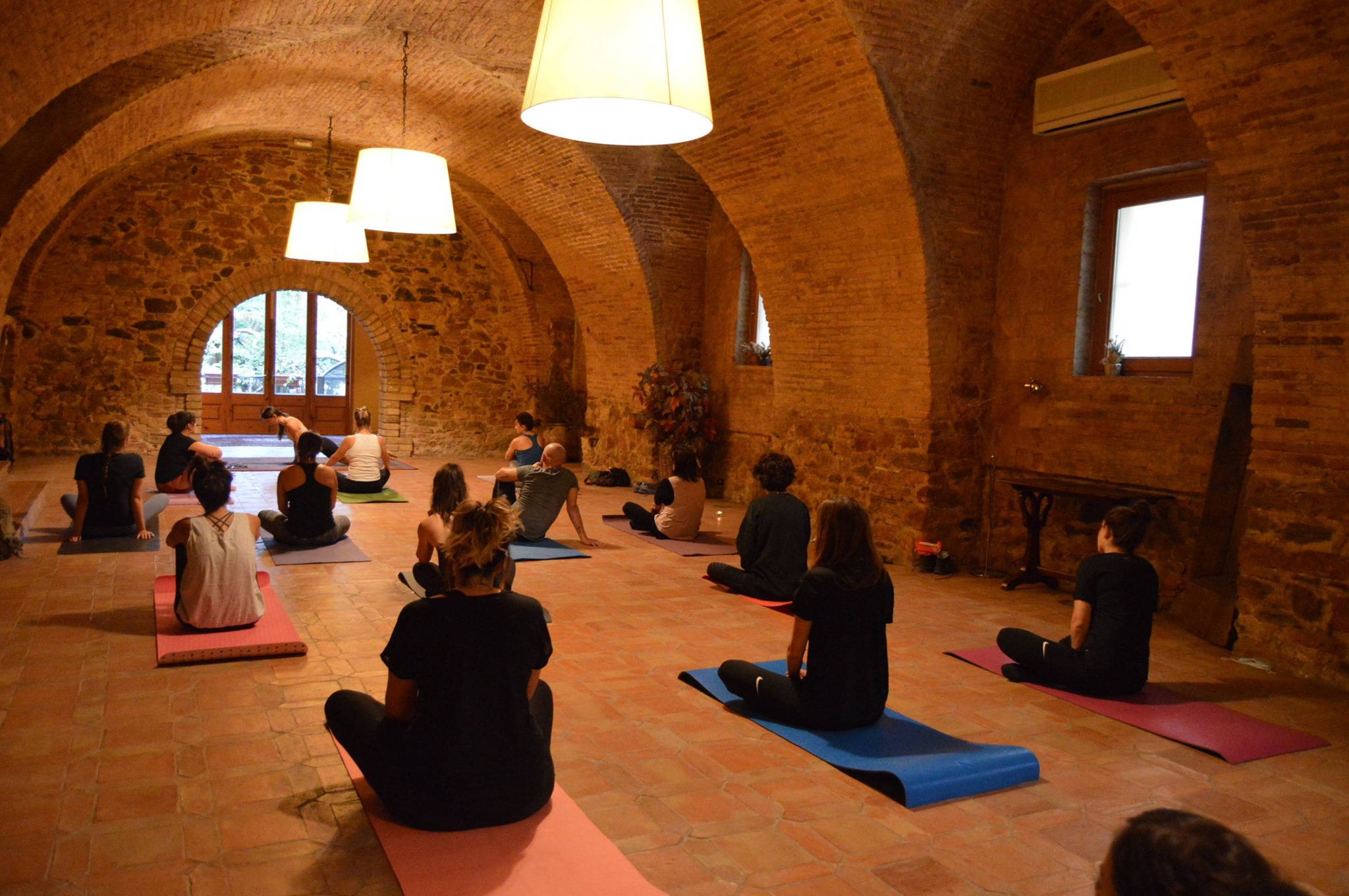 Abundance workshop
Saturday, May 8th, 2021  
Abundace workshop with Lucía Serrano. Download Lucía's CV 
Over a morning, we will work through systemic movements, where we will localize beliefs of scarcity in order to release them. Download the program
Time: from 9am to 2pm
Price: 80€
***
Essential oils workshop
Saturday, May 15th, 2021  
Essential oils workshop with the expert Mireia Bataller, where we will learn the benefits of the essential oils and a roll on of the abundance oil will be gifted to all participants
Time: from 11am a 1pm
Price: 12€
Ideal spaces for your IN experience
A hotel with a thousand little corners to take care of yourself as part of a group or to find your personal space for calmness, relaxation and meditation.
Interior private garden for the summer

Fireplace at the living room for the winter

Private meeting rooms for workshops

Private dining rooms for your group
---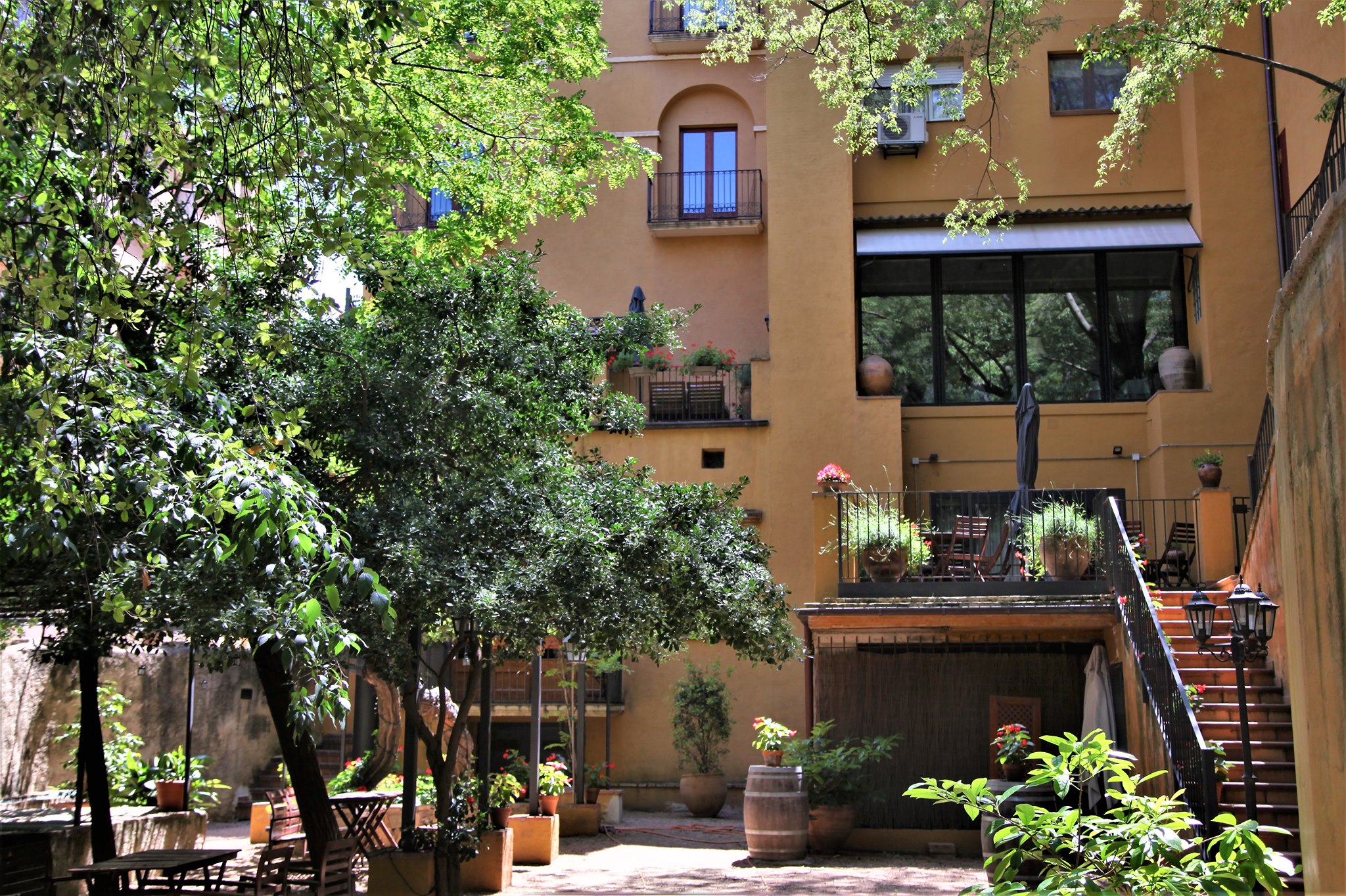 Healthy and proximity cuisine
Proximity cuisine

Food that takes care of you and our environment. Our menu is cooked with local and quality products. Because we like to know who is behind what you eat and, above all, take care of yourself and our producers.

Vegan and vegetarian cuisine

We offer vegan and vegetarian custom menus, because we know that caring for your body and eating consciously and responsibly is a priority for you.