Anticipate Christmas with a guaranteed gift
and support a century-old business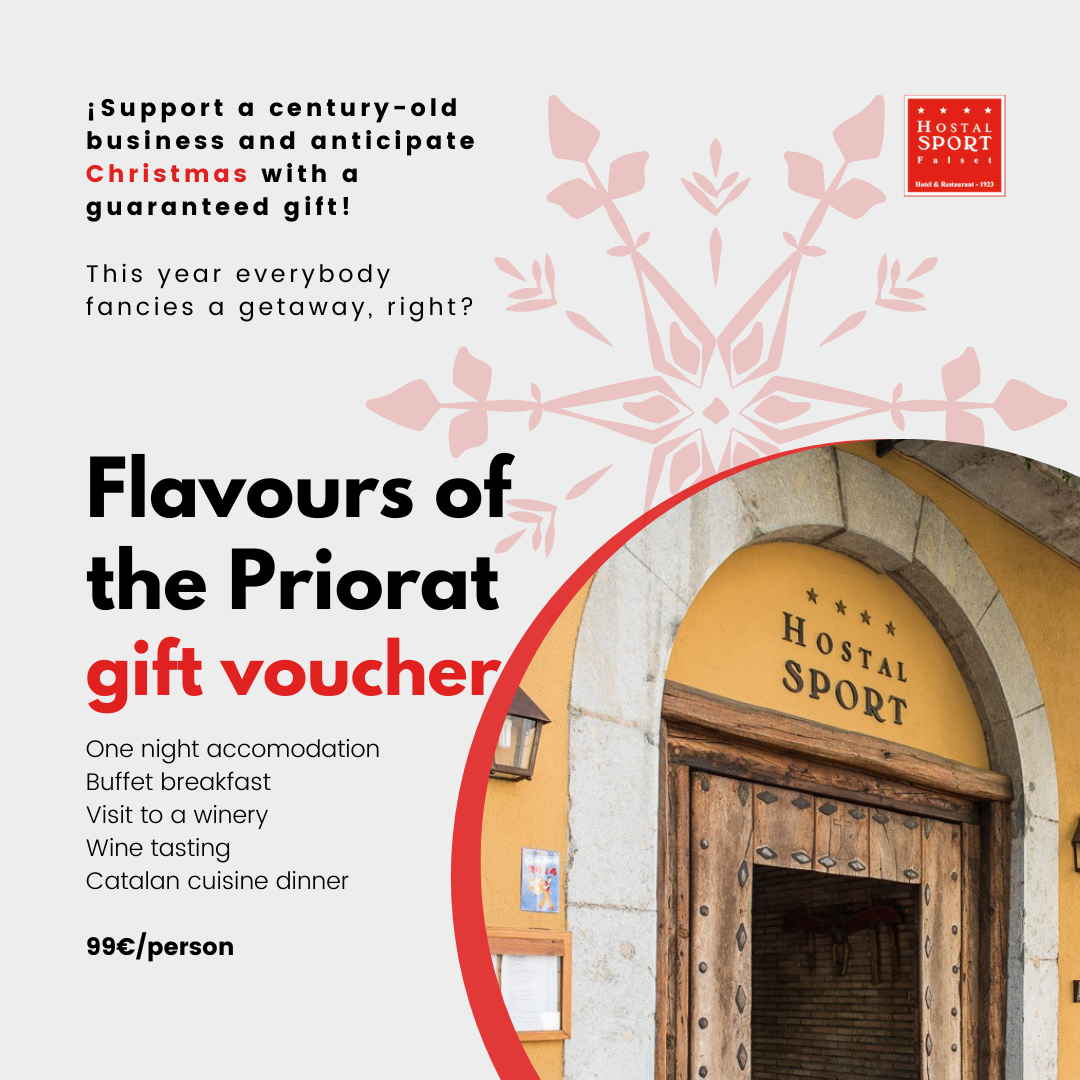 We have been in a delicate situation for many months. Now we open, now we close, now we open, now we close... We know it's just a matter of time, and that soon you'll be able to return to the Priorat whenever you want, but it's not easy.
We all need a getaway: you, who have been locked up at home for half a year or haven't moved from the city. Us, who have also been seeing few new faces for months.
To bring in a little hope and emotion to all this, this Christmas we propose you to choose the FLAVOURS OF THE PRIORAT gift voucher for your partner, parents, children, your best friend... A complete wine tour in the Priorat without an expiration date.
It includes: 
Accommodation 1 night in a double room
Breakfast buffet
Visit to a winery in the Priorat and wine tasting
Dinner of proximity Catalan cuisine in the Sport restaurant
Bottle of wine in the room
PRICE: 99€/person (VAT included)
With this guaranteed gift, you will help us to move forward and open our doors knowing that you will soon come to our home. Oh, and if you buy it before December 13th, we will give you a bottle of wine as a gift.
Book now FLAVOURS OF THE PRIORAT at info@hotelspriorat.com and we will send you a personalized gift voucher like this one by e-mail in less than 48 hours.
And if this one doesn't suit you, we have 3 more gift voucher proposals, starting at 45€/person.  Check them out here.
Thank you for staying by our side! Thank you for making it easy for us!